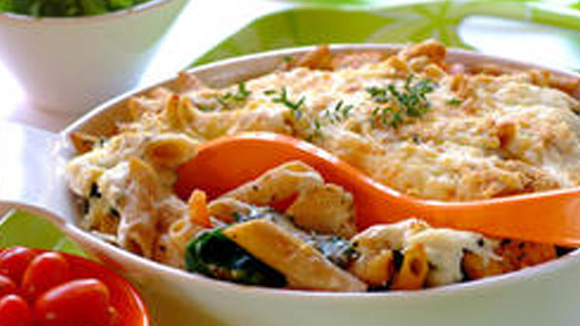 Luxurious Sole Rolls with Salmon and Lobster
Ideal for a special occasion, this rich and exotic sea-food dish is more than a meal, but a work of art. The sole is 'filled' with smoked salmon, spinach and oyster mousse. A creamy lobster veloute is finishes off in style with a Pernod saffron. Garnish with black caviar if you choose and serve with potatoes and salad.
Recipe serves

4

Preparation time

40 minutes

Cooking time

40 minutes
Ingredients
2 Whole soles
2 Full leaf spinach
4 Oysters
500 Gram Smoked salmon
5 Gram Saffron
2 KNORR Classic White Sauce
2 Shallots finely chopped
1 Sprig of dill
100 Gram Lobster tail
100 Millilitre cream
Method
The fish: Skin, clean and fillet the sole into individual fillets.
Blanch the spinach, cool in ice water.
Lay the sole fillet on a flat surface, place a piece of spinach on top, then layer with a piece of salmon and finally an oyster.
Wrap in cling film then repeat with the rest of the sole fillets.
Poach in salted water for 6 minutes.
Remove from plastic and cut in half length ways.
The sauce:Pour the champagne in a pan with the shallot and reduce by half.
Mix the KNORR classic white sauce with 100ml fresh cream.
Finely dice the lobster, add the sauce mix, lobster, saffron and chopped dill to the champagne.
Bring to the boil and simmer for 4 minutes.
Garnish with caviar.
Serve with buttered parsley potatoes, Lemon wedges and crisp garden salad.